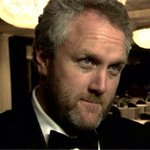 HeyTammyBruce Miss him, but I know he's enjoying the ObamaCare meltdown as much as we are. He just has a better seat. ;) pic.twitter.com/0I42XwYuUm
Escape from NYC tomorrow. Off to Palm Beach for Restoration Weekend and Miami Beach.
I finished pitching three publishers for my Obama book today. Stay tuned. It'll knock your socks off.