Never doubt that Erik Prince is a good man..amzn.com/k/NiMWNC8eTpaw…Ug "Joan," one doctor told her, "we have to interrupt your pregnancy….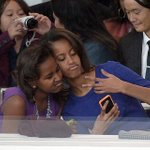 BuzzFeedAndrew Millennials, our time has arrived: Oxford Dictionaries' word of the year is…"selfie" to.pbs.org/1b4qVm5 pic.twitter.com/RciT7EhjVp
When I consider how many reporters the political Left has in this country and how few the right does, I am reminded that we're the rebels.
If crime is down in LA as he says why is Mayor Eric Garcetti moving to protect the safety of his family?
JonahNRO Now my TL is full of Hatfields and McCoys on ObamaCare v Obamacare.