Has some chicken hawk made the case for intervening in South Sudan?
@QueenMiriel @instapundit I don't even have a TV. There's this thing called the internet. I recommend it thoroughly.
Many customers are coming into my wife's pharmacy asking about getting more drugs now because they are getting "screwed" by Obama on Jan. 1.
@larryelder I'd love to come on your program and chat about it Larry. I wrote the article.
Gavin_McInnes Liberals use Scandinavia to justify socialism and Somalia to criticize free markets. I guess they really are color blind.
Gavin_McInnes #60Minutes segment on Islam oppressing Egyptian Christians neglects to mention the one we threw in jail for making a Mohammed video.
You mean 60 minutes did a puff piece on a government agency? Oh my goodness. Alert the media! (Does anyone even watch network TV anymore?)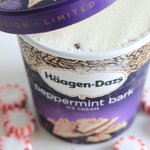 HaagenDazs_US It's back! Our limited edition Peppermint Bark ice cream really puts us in the mood for the holidays! pic.twitter.com/nv4DqiANEn
Not impressed by China putting robot on moon. Sam Kinison was right. Bring back our flag to impress me, you Chinese "space pussies."
@redbox Hey guys. You gave my wife a damaged DVD when we tried to watch the Way, Way Back. What do we do? We'd like to report it as busted.
Google is now a military contractor. What could go wrong?
josephcurl Re-watched My Favorite Year. Wonderful. Peter O'Toole as I'll always see him: Debonair, so British, but also vulnerable. Oh, and drunk.
"Nothing is written."- Lawrence of Arabia. Thanks for everything, Peter O'Toole. RIP.
Is journalism not a career? amzn.com/k/mT1V0DcaSQ2O… "Journalism is not a career," a seasoned reporter tells the central character, wh…