rmbrownII This is exactly what is happening. pic.twitter.com/kWKSIFzAyA
@ron_fournier You are exactly right about pursuing scandals wherever they lead. Thank you. Obama & Christie can BOTH be corrupt.
With Elise Stefanik in NY21 & Cotton in ARSen, 2014 is shaping up to be the year the establishment struck back. This is not a good thing.
Sad that Dems are opposing #HR7. They finally have met a tax deduction they like & want to keep the one for murdering your baby. #abortion
I'm sure the HIV-positive Magic Johnson will convince me to support Obamacare even though I was 3 when he was at the height of his game.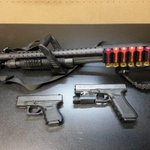 GlockStore Is this suitable for a zombie attack? #Glock pic.twitter.com/S9Zg9szBuW
Did anyone else just experience that earthquake?