Doctors have the highest suicide rate of any profession. If figures climb post-Obamacare Obama will have killed more people than Mitt Romney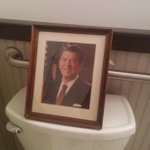 This is what is wrong with BuzzFeed. RT @RealAdrianC Reagan watches the throne at BuzzFeed DC. pic.twitter.com/n2cpAcvFZm
SnakebiteJones @ChuckCJohnson My notice I can't keep my doctor. Obama is a pathological liar. pic.twitter.com/HJ7BXmIpnX
Why is there only one Democrat women governor, Jennifer Granholm? Why is your party waging a war on women?
@JenGranholm complained about GOP war on women & mentioned only five female governors. She forgot to add that four of the five are GOP.
Jennifer Granholm whined about there being only five women governors in the country. Well, bitch, 4 out of 5 of them are Republicans.
Lawrence Christie will never run v a Democrat again. @GOP candidates will destroy him with his own words. 'I delegate authority to my staff'