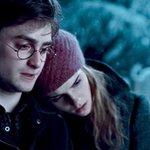 BuzzFeedNews J.K. Rowling Admits That Harry And Hermione Should Have Ended Up Together
buzzfeed.com/rachelzarrell/… pic.twitter.com/zfrqToRlI8
@conncarroll No, he didn't. Those figures come from exit polls.
Brace yourself. We are going to hear a lot of stuff is racist that isn't this month.
Happy Birthday, Andrew Breitbart. Thanks for all the life lessons & opportunities.
Call me cynical but #Menendez back in the news can only mean Obama upset about his Iran dealings.
Scarlett Johansson dumps OxFam for views on Israeli settlements but they have the same position as Obama who she has campaigned for twice.