Hey Billy de B how's about you tax the illegals who send millions home to their third world countries & not the people who power NYC? #SOTC
BonkPolitics If you've broken the law and live in NYC illegally, @BilldeBlasio wants to REWARD you! If you're a citizen who jaywalks? $250 fine! #SOTC
Silly me. I thought Bane was a Batman supervillain, not Mayor of New York. #SOTC
I can't believe how racist the Olympics is. Seriously. Why are Canada, Holland, & Norway hogging all the medals?
New York Times headline: "Economy and Crime Spur New Puerto Rican Exodus" Establishment response: "Let's make them a state!!!!!!"
What's the gay equivalent of the Black Power salute from Olympics in Mexico in '68? Ireen Wüst just isn't doing it for me. #Sochi
Norway, nation of 5 million, oil rich, home of the Nobel prize, 7 Olympic medals & counting. What's your excuse Mid East? No snow? #sochi
Where do those of us who said the CBO massively miscalculated the Obamacare costs go for our I told you so coupons?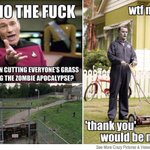 LucyRumpleOrton It feels like it's Christmas again!!! #TheWalkingDead 😁😁😁😁😁😁😁😁😁😁😁😁😁 @lauren_hughes_ @a_wright28 👯🎉🎊🎈💀 IM SO GIDDY!!!! pic.twitter.com/n7kPtCxC5K
I'd say we should give all gay Russians asylum in America but I don't want to take away jobs from hard working rent boys.