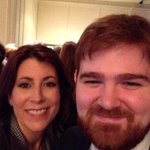 HeyTammyBruce At the Claremont Inst Churchill Dinner for @tedcruz, here I am w the very adorable @ChuckCJohnson pic.twitter.com/NMREm3SDmi
PatDollard Ted Cruz Issues One Correction Of L.A. Posters Portraying Him As Smoking, Tatted-Up Gangbanger: 'I Don't Smoke' bit.ly/1eElyqB
I have heard many Cruz speeches. This is one of his best. #Claremont
Cruz graciously thanks many conservatives. Served as a clerk with John Eastman.
Cruz: 'Obama would agree with Churchill comparison. He would like to send my head back to England."
Foster Friess is giving a great speech at the Claremont Institute event. #cruz
At the Claremont Institute's Winston Churchill dinner! Ted Cruz is the honoree.
DylanByers Hey Twitter, Who are best reporters on-ground at Ukrainian gas plant on Twitter?
Sami2NoTaliban Senior Afghan official on whether #MH370 flew over Afghanistan: "We do not have a radar. Go and ask the Americans." #HM370
SimpsonsQOTD "Joblessness is no longer just for philosophy majors, useful people are starting to feel the pinch." pic.twitter.com/EpcYTTP3Tv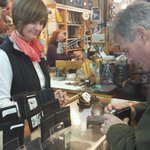 RyanGOP RT @JamesPindell: @SenScottBrown is buying a new wallet. His current 1 reminds him of George on Seinfeld #nhpolitics pic.twitter.com/4TuRl0bvit