When Rob Lowe was a Democrat in '88 he had a 3some w/ two women, one of which was 16. Now he's a Republican & on O'Reilly. What a come down.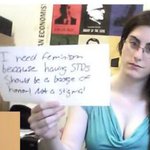 bob_owens #INeedFeminismBecause 18 year old boys need a good cop-out like "I empowered you with gonorrhea," for femidiots. pic.twitter.com/7Qg7Tcj45m
Brandeis once stopped Alan Dershowitz from speaking re: Carter's disgusting anti-Israel book so I'm not surprised about Ayaan Hirsi Ali.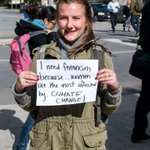 BethanyBowra My favorite "#INeedFeminismBecause" thus far. The weather affects women more than men, you silly conservatives! pic.twitter.com/Z0A43Kvfhu
Commencement addresses on American college campuses are easily the most socialistic speeches given.