SnakebiteJones @ChuckCJohnson John Brennan is modern day J Edgar Hoover; be in charge of the secrets of those in power & use those secrets to leverage ppl.
JonahNRO Seriously, this would be the perfect cover for the inaugural issue of "D-Bag Monthly." pic.twitter.com/7gcITWjEG5
jeff_poor MLK III: Blacks Should Engage Tea Party; MSNBC's Touré Neblett Shocked bit.ly/SJeXri pic.twitter.com/X03KSmyXBD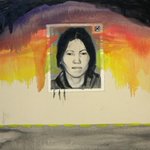 NatCounterPunch How the @nytimes Covered for the FBI's Bloody Role in Indian Country: The Ghost of Anna Mae. counterpunch.org/2014/05/09/the… pic.twitter.com/hSp5S58dWB
As I'm looking for places to live in Fresno I use the magic words & get good places. "I'm married," I say. The real estate people are happy.