Is there a good book on drones that you recommend?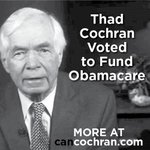 CMForUSSenate Thad Cochran stated "it is a waste of time" to fight against Obamacare. #McDaniel4MS pic.twitter.com/Q9Mw31sQ46
Let's hear it for awesome mother-in-laws. I love you, Ming.
@Gus_807 And I nearly ran over ten pedestrians when they were walking on the side walk.
The FAA's self-serving announcement that a drone NEARLY collided with a plane should be seen as the power grab that it is.
I don't really believe that a drone nearly collided with an airplane.
ChiefDave "It is necessary for us to learn from others' mistakes. You will not live long enough to make them all yourself." - Hyman Rickover,
Sorry but I don't believe a filmmaker's free speech caused #Benghazi attack anymore than I believe wearing a short skirt causes rape.
If Democrats want to "fix" Obamacare why haven't any introduced legislation to fix parts of it?
Well, both my Pope and my would have been president both said something communist this week…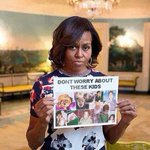 FLActivist For every "terrorist" killed by US drone strike, between 10-50 innocent civilians are killed. policymic.com/articles/24164… pic.twitter.com/q6Oe1YTsu0
The more I see how wonderfully strange so much of this country is, the more convinced I am that one-size fits all rules aren't going to work
I'm so happy I spent all that money on Uber this weekend now that I know its CEO loves Ayn Rand.