nypost A woman is killed by 6 members of a cult in a McDonald's in China, all for not giving them her phone number. nyp.st/RQkgUk
All American suicide bombers should be stripped of citizenship upon detonation.
Moner Mohammad Abusalha, 22-year old American from South Florida just blew himself up for Allah in Syria. Good riddance.
hamiltonnolan It's not so much a "feud" or a "fight" as "you are mad we reported true things your employees told us."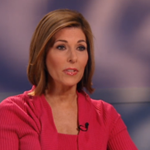 pdougmc Sharyl Attkisson Wastes No Time Linking Jay Carney's Successor To Benghazi @TPM http://tal… fplus.me/p/7ow9/10000000 pic.twitter.com/Ez83FiDtZf
Dear men in public positions. We could do with far fewer hugs and far more hand shakes.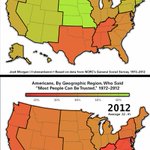 washingtonpost Watch Americans trust each other less over time wapo.st/U3gJnL pic.twitter.com/Y3ZFAyFj7V